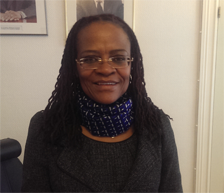 A very warm welcome to the web site of the Embassy of the Republic of Namibia to the Kingdom of Sweden! This Embassy is concurrently accredited to Sweden, Norway, Denmark and Iceland.
This website aims to enhance free flow of information and knowledge about Namibia, its diversity - people, breath taking landscape - tourism, trade and investment opportunities as well as offer consular services to Namibians, foreign nationals and institutions in the Kingdom of Sweden and all other countries of accreditation. The website further provides useful links to key public and private sector institutions.
Our quest is to cultivate mutually
beneficial
partnerships in terms of technology and skills transfer in order to develop the human capacity of our people, people-to-people exchange, enhance Foreign Direct Investment Flows, Value addition and
beneficiation
of our vast Mineral resources with a focus on socio-economic enhancement.
Therefore, whatever your interest, feel free to visit or call the Embassy for more information on the vast opportunities in sectors such as agriculture, health, education, fishing, mining, manufacturing and tourism etc. that Namibia has to offer should the information on the website not suffice. We will be more than happy to attend to your inquiries.
Your interest in visiting or exploring mutually beneficial opportunities in Namibia is highly appreciated.
Morina Muuondjo
Ambassador